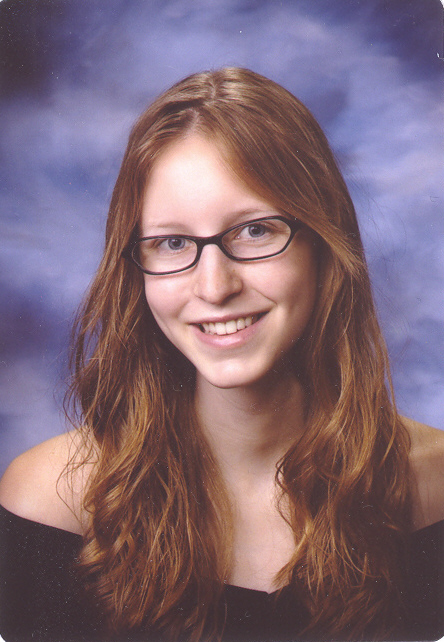 Amanda Wellcome graduated with honors with the 2006 senior class (of over 800) from James Logan High School, Union City, CA (near San Francisco) on Saturday, June 17, 2006. In attendance were her parents, Dale and Cheryl (Rhynard) Wellcome, her brother Wesley, and her grandparents, Loren and Ruth Rhynard.
A gathering of family and friends was held the next afternoon at the family home in Union City . Her Uncle Bob, Aunt Katy and cousin Samantha of Sunnyvale, CA were present.
Earlier in the week, she was one of eight seniors to receive a merit award for her participation with the James Logan award winning band. She was selected for outstanding performance on the piccolo.
During her tenure with the James Logan Band, they were State Champions all four years. They marched in the Pasadena Rose Parade, participated in the Edinburgh ( Scotland ) Easter Festival and performed in Carnage Hall in New York.
Amanda will be attending Cal State San Francisco in the fall.
Congratulations Amanda!